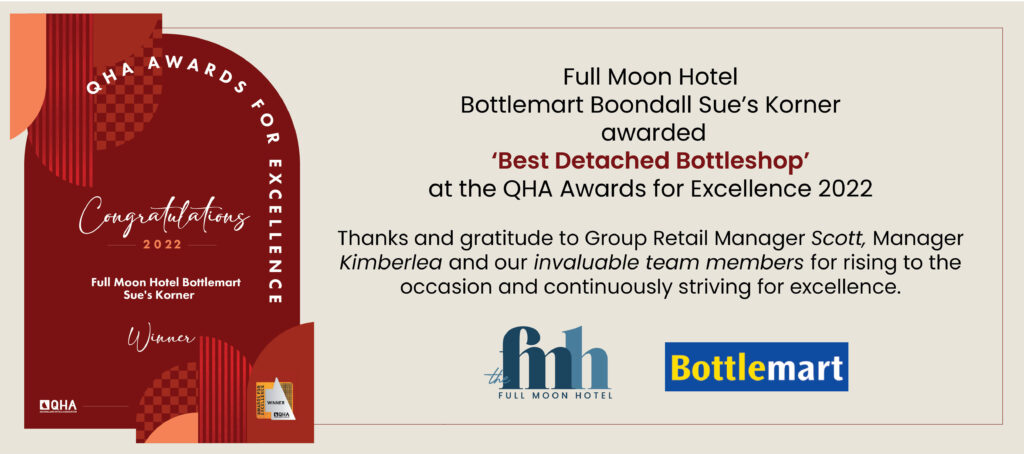 The Full Moon Hotel Bottle shops has every fine drop you need for the perfect night in!

Conveniently located throughout the 4017, this one-stop bottle shop stocks everything from classics and craft beers to a range of champagne, wines and spirits.
Your perfect local bottle shop is not far away. Find your nearest FMH Bottlemart below.
BOTTLEMART RETAIL SPECIALS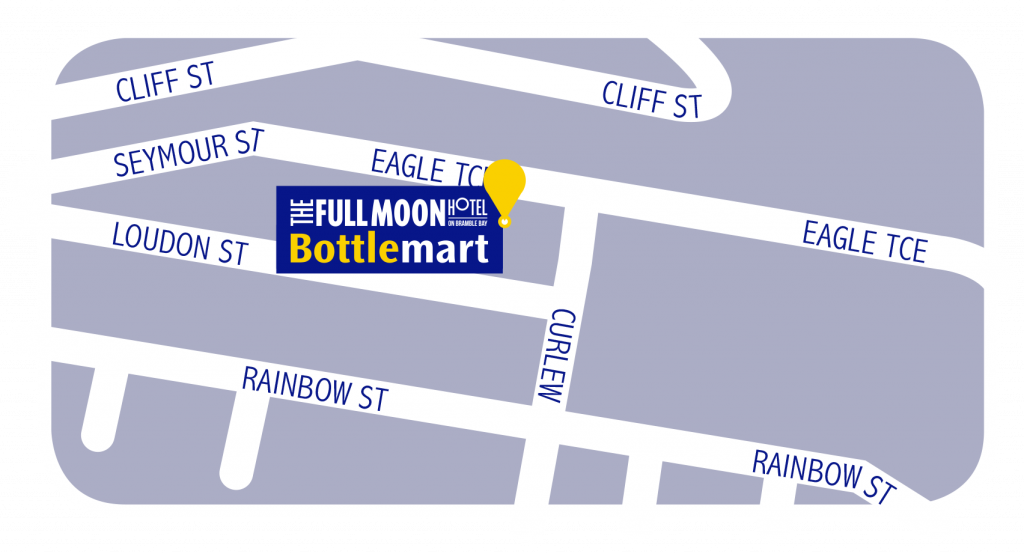 Bottlemart Full Moon Hotel
118 Eagle Terrace, Shorncliffe
PH (07) 3269 0083
OPENING HOURS:
Monday – Thursday: 10am – 9pm
Friday & Saturday: 10am – 10pm
Sunday: 10am – 8pm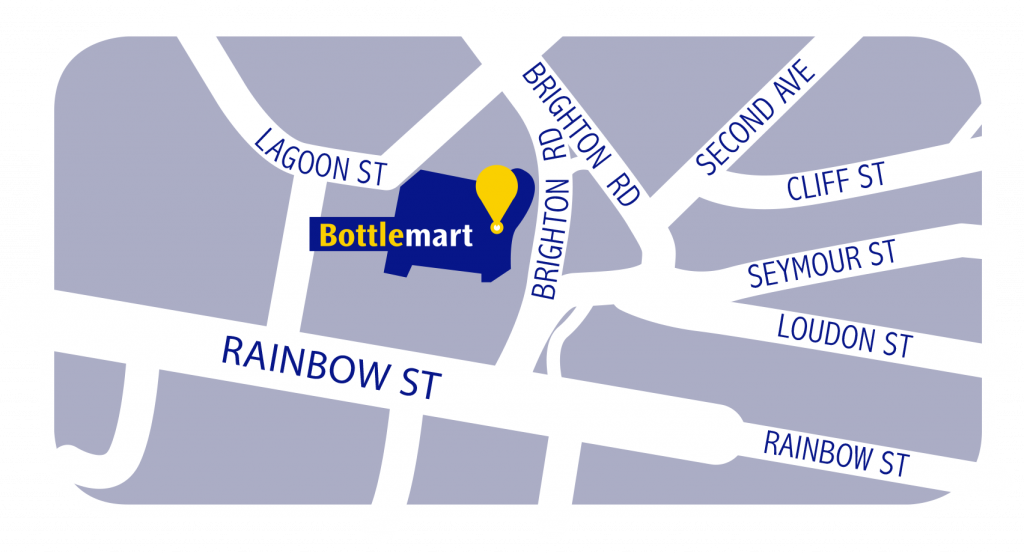 Woolworths Centre Shop 
4/8 Lagoon St, Sandgate
PH (07) 3269 8160
OPENING HOURS:
Monday – Saturday: 9am – 9pm
Sunday: 9am – 6pm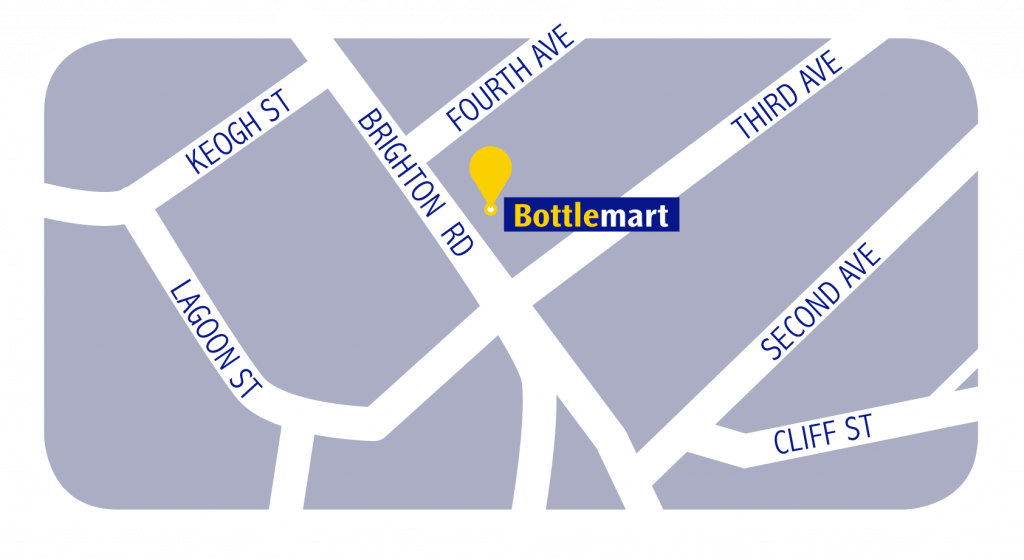 Shop 1, 51 Brighton Rd, Sandgate
PH (07) 3269 0890
OPENING HOURS:
Monday – Wednesday: 9am – 8pm
Thursday – Saturday: 9am – 9pm
Sunday: 10am – 7pm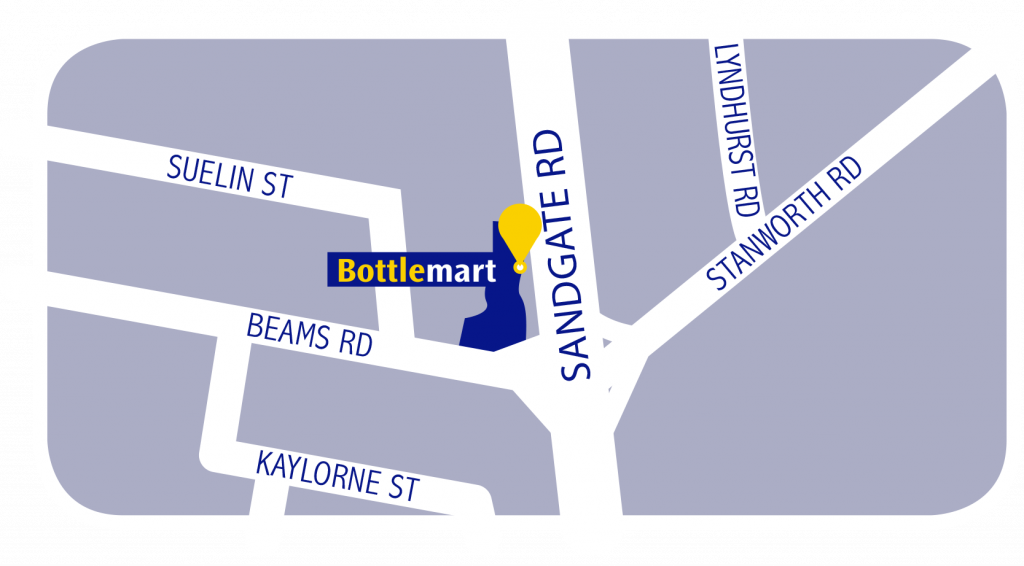 Sue's Korner, Shop 14, 2128 Sandgate Rd, Boondall
PH (07) 3865 5103
OPENING HOURS:
Monday – Saturday: 9am – 9pm
Sunday: 10am – 8pm